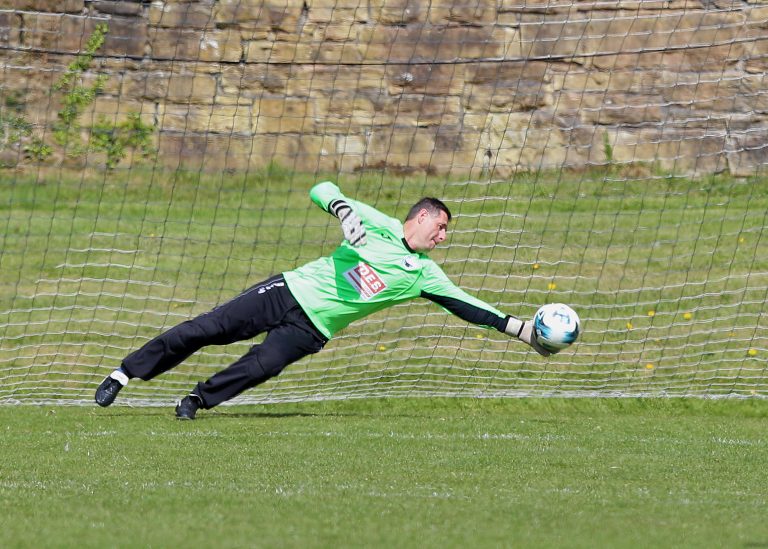 3 top tips
Remember what used to light you up... could you try it again now?
You don't have to be the best at something to enjoy it!
Open up. Even just a little at a time.
Barry
I took the step to go it alone and purchase my current company in 2014 having been a partner within two businesses spanning 15 years. Not wanting to fail, I ploughed my every effort into growing the company.
I turned into a man approaching 50 with nothing more in life than work and a successful business. Business was good, profits being made, but at what cost? My diet had gone, I was unfit. I had prematurely aged. I was no longer "BAZ". I was Barry the Businessman.
I had met Adam some 25yrs ago. He came across as level-headed and a man with great dignity and integrity. In August 2020, I said to my wife, "Have you seen this that Adam has created? It's a football group called LADs UNITED, and do you know what, I want to see if I can still play".
After making contact with Adam, I turned up and knew nobody. The vast majority of the lads were younger than me and much fitter. I went home that night and said to the wife, "I tried, and I can't play anymore." 
The weight, my age, my confidence and my complete lack of fitness had made me deem myself as over the hill. Unknown to him, Adam encouraged me with his messages. Slowly I gained confidence. By talking and opening up to Adam, many weights were lifted.
Each session I went to, I got to know the lads a little better. All different characters, most with a story to tell. I wasn't very good, but nobody criticised. Everybody encouraged. 
The defining moment for me was when I got my new goalkeeping shirt with BAZ on the back of it. I WAS BACK!! 
I quote my wife "ADAM SAVED MY HUSBAND!" Adam saved not only my mind and my health, but almost certainly saved my family life too.