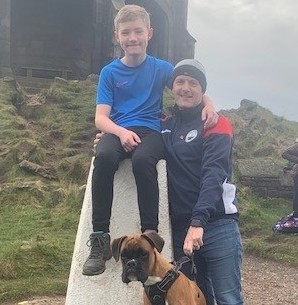 3 top tips
Be willing to learn
Prioritise your own mental health
Look out for each other
Adam
The saying "nobody cares how much you know, until they know how much you care" is something I've found to be very true…
Following my appointment as Director with HR responsibility, my immediate priority was to further my own knowledge around Mental Wellbeing in particular. I attended a webinar which really resonated and impacted me personally. I realised that I needed to prioritise my own mental health as well as being impassioned into wanting to create kinder cultures at work and beyond.
My awakening to mental health was key to me forming LADS United, to offer an opportunity for guys of any age, fitness level or ability to continue playing the game they love, with welcome and safe place to talk openly over a beer or brew.
It has snowballed with men wanting to join, engage and connect. Football has a unique way of bringing people together because it's normal.  The spirit of connecting keeps us together and drives the culture of looking out for one another.
That one webinar has had an immense knock-on effect, that is rippling out in many areas, both at work supporting colleagues and in the community.